Data, IT & Telecom
·
Mjölby
·
Hybrid
Change Manager for the change team at Toyota Material Handling Europe
Do you have a passion for change and a drive to act? If you aspire to be a driver to this assignment, come join us on the journey to get there!
Toyota Material Handling Europe (TMHE) helps businesses of all sizes across Europe meet today's materials handling challenges. Active in more than 30 countries across Europe and with headquarters in Sweden and a European Office outside Brussels, TMHE operates factories in France, Italy and Sweden. With 12,000 employees, along with a network of independent distributors and dealers, TMHE is part of Toyota Industries Corporation (TICO) - the global leader in materials handling equipment.
Toyota Material Handling have started a business harmonization journey (IGNITE) and we are now entering the Implementation phase. Launching our SAP transformation program involves process harmonization, integration development and implementation of SAP S4/Hana. Together with our implementation partners at Deloitte we will harmonize our processes amongst all Sales Organizations in Europe.
For this purpose, we are searching for a OCM Manager to the Change Team, and we are looking forward to your application.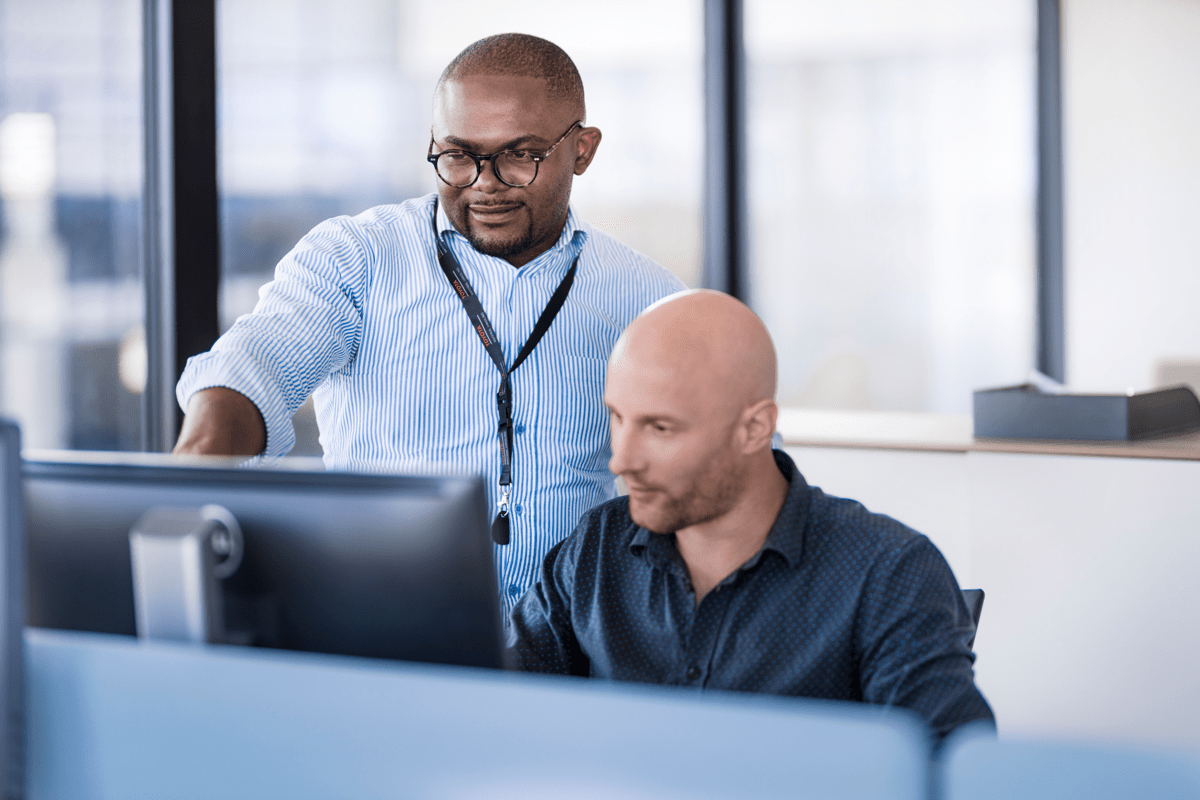 OUR OFFER
This is an opportunity to become one of the very first people at TMHE to interact with our new SAP S4/Hana system. As our OCM manager you will join and lead a new team of engaged, ambitious members who have a passion for change and a drive to act. If you aspire to be a driver to this assignment, come join us on the journey to get there!
We are offering you the opportunity to be part of a major business transformation which could be career defining in terms of personal learning and development, a unique possibility to contribute to how TMHE business will be performed in years to come and chance to work on a pan European level.
YOUR CHALLENGE

The OCM manager is responsible for leading the organizational change management focused project activities and for integrating organizational change management tasks with other project workstreams. You lead a team of 5 members. The OCM manager is part of the Program Leadership and drives, manages, and assists with the following activities and associated tasks:
Establishing and maintaining the organizational change management work plan across all areas of focus, including communications, leadership and stakeholder engagement and action planning, end-user training, organizational alignment, organizational design and transition, and capability transfer
Developing the organizational change management strategies and approaches (with assistance from others Program Leads) and managing their execution
Overseeing work performed by the change specialist, communications specialist, training lead, and training developer.
Senior TMHE stakeholder management
Assessing leadership alignment, defining, and executing leadership engagement plans
As the OCM manager you need to have a proven track-record managing business transformations, is empowered and able to build trust with the local entities and acts as a diplomat or sounding board for the TMHE organization.
The IGNITE Program works within a two-in-a-box concept for many of its roles with a TMHE resource joining forces with a consultant from our Implementation Partner Deloitte. The OCM manager, together with the Deloitte counterpart, is responsible for managing all aspects of change during the project.
Conducts stakeholder assessments, and defines and executes stakeholder engagement plans
Lead, support and develop the OCM team in daily basis
Assists PM with assessing leadership alignment and defining and executing leadership engagement plans
Assesses local Entity/MSCo change impacts and defines appropriate change actions
Defines and executes local Entity/MSCo change readiness assessments
Assists in the development and implementation of organization transition approach(es)
Manages the change agent network and key-user program
YOUR PROFILE
To be successful in this role you need to be comfortable to communicate with and to senior stakeholders. You also have a relevant experience related to change, transformation, and project/program management. Experience in lead, support and develop team members to be succesfull. It´s also needed for you to have ability to work in a structured way and to be organized. We think you are a good problemsolver and act as a supportive leader.
APPLICATION

If you are interested in this career opportunity, please apply via www.sententiarekrytering.se. Ad your CV and Cover letter in English no later than the 29th of May 2022. For more details on the job, please contact recruitment specialists Jan Hellström at jan.hellstrom@sententia.se, +46 706 150344 or Linda Molin at linda.molin@sententia.se, +46 702 677332.
Tjänsteområden

Platser

Distansarbete

Hybrid
Referensuppdrag och kundundersökning
VD, Platschef, Chef fastighetsbolag, Kvalitetschef, Finansdirektör, HR-direktör, Site Manager, Affärscontroller, Marknads- och kommunikationschef, Logistikutvecklare, Administrativ chef, Socialchef, Redovisningschef, Inköpsdirektör, Försäljningschef...
Klicka nedan för exempel på genomförda rekryteringar samt vad våra kunder säger om oss i vår senaste kundundersökning.
Om Sententia Rekrytering & Konsult
Sententia består av systerbolagen Sententia Management (etablerat 1997) och Sententia Rekrytering & Konsult (etablerat 2011). Med ett personligt engagemang, kunskap och erfarenhet bidrar Sententia till individers och organisationers utveckling genom utbildning, ledar- och organisationsutveckling, rekryteringstjänster, HR-konsulting och tillhandahållandet av interimskonsulter.
Sententia Rekrytering & Konsult erbjuder kvalitativ och personlig hjälp med rekrytering, search, second opinions, interimslösningar och HR till privata företag och offentliga organisationer. Våra konsulter har många års erfarenhet av rekrytering, personbedömning, HR och affärsutveckling från ledande positioner inom olika branscher.
Data, IT & Telecom
·
Mjölby
·
Hybrid
Change Manager for the change team at Toyota Material Handling Europe
Do you have a passion for change and a drive to act? If you aspire to be a driver to this assignment, come join us on the journey to get there!
Loading application form